Welcome to our Benefice
The Shrivenham & Ashbury Benefice is situated in the Vale Of White Horse, 8 miles east of Swindon and 25 miles west of Oxford, and consists of four parishes within the Dorchester Archdeaconry in the Diocese of Oxford.
Our churches are all different, but are united in wishing to mirror the hospitality of God to those we meet.
National Lockdown - Benefice Churches Closed
Our Benefice churches are currently closed. We look forward to re-opening for services and private prayer as soon as it is possible to do so safely, but at present we cannot predict when that will be. Meanwhile, the regular online services continue: Sunday 11:30am communion services; Morning Prayer on Tuesdays, Wednesdays and Thursdays; together with the monthly ASK and Worship & Praise services. Please download the Newsletter for full details.
If you need to talk or ask for specific prayers, please get in touch.
Norma Fergusson's sermon for Sunday 21st February.
Richard Fergusson's sermon for Sunday 21st February.
Come and See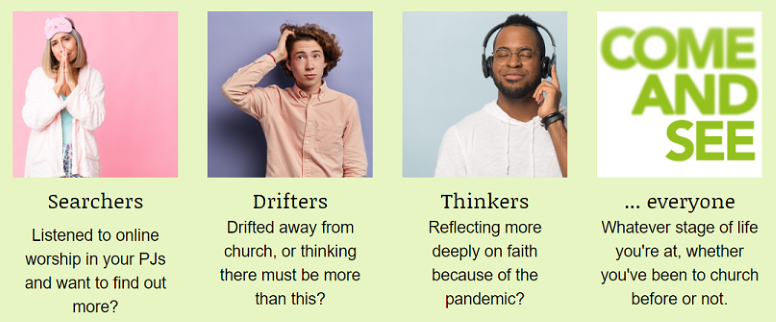 Did you know 1 in 5 people watching church online during the pandemic didn't regularly attend before the crisis? Come and See is a free online experience to help you find out more about the Christian faith. Find out more here.
We have a Facebook page - please follow us to keep up to date with new and events throughout the Benefice.